Introducing our new line of clean label and global-inspired gourmet vegan and vegetarian sides. Influenced by flavors and spices from around the globe, you can now bring these worldly side dishes straight to your customer.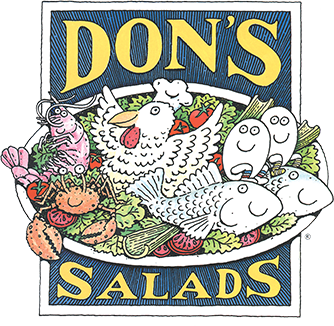 Adobo Rice and Beans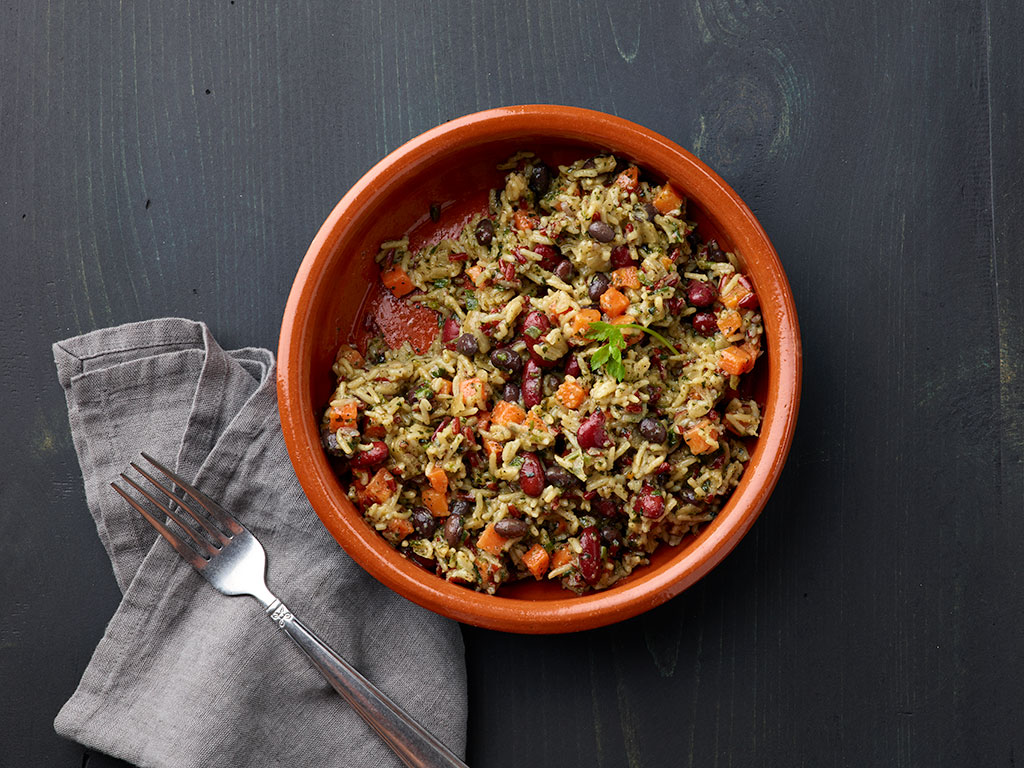 Basmati rice, red rice, kidney beans and black beans mixed with a Filipino style Adobo sauce with vegetables.
Artichoke Romesco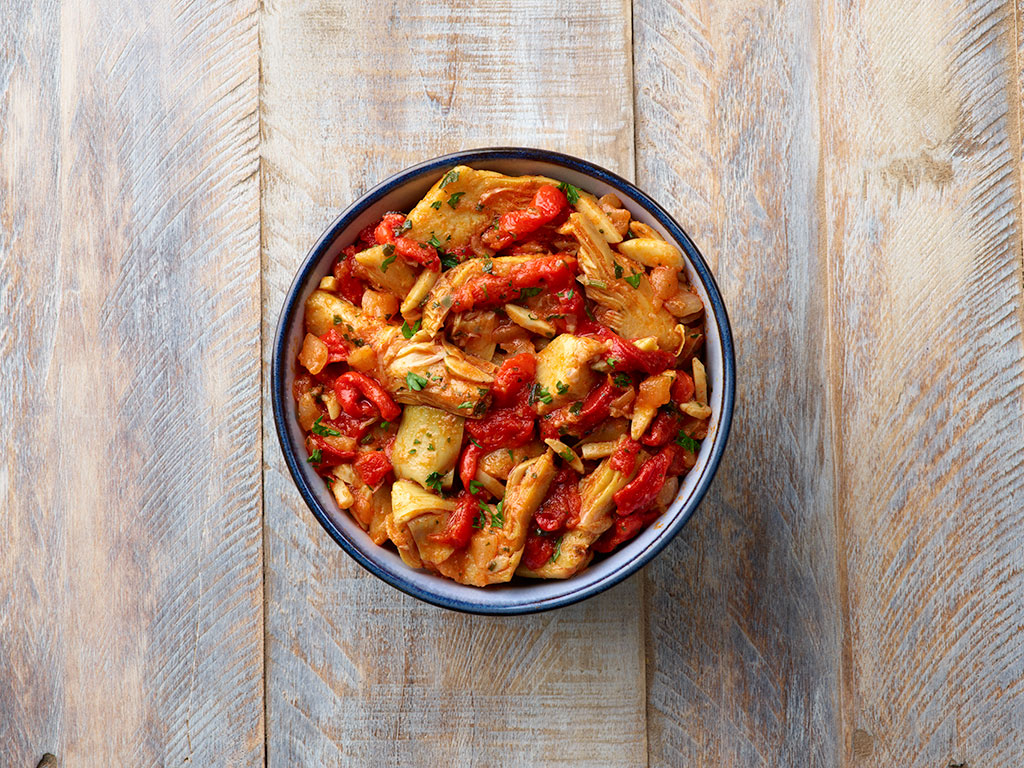 Artichokes in a classic Spanish style Romesco sauce with roasted peppers, tomatoes, garlic and almonds.
Beets with Tahini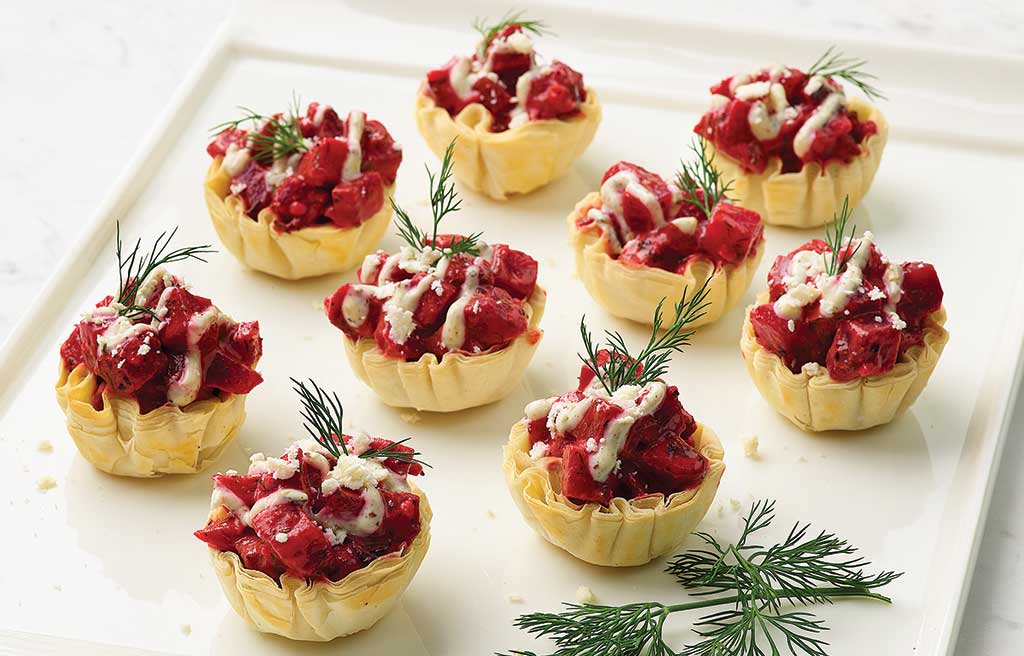 Sweet, earthy, red beets, mixed with tahini, fresh lemon, garlic, chopped dill, mint and cumin.
Carrot & Chickpea with Chermoula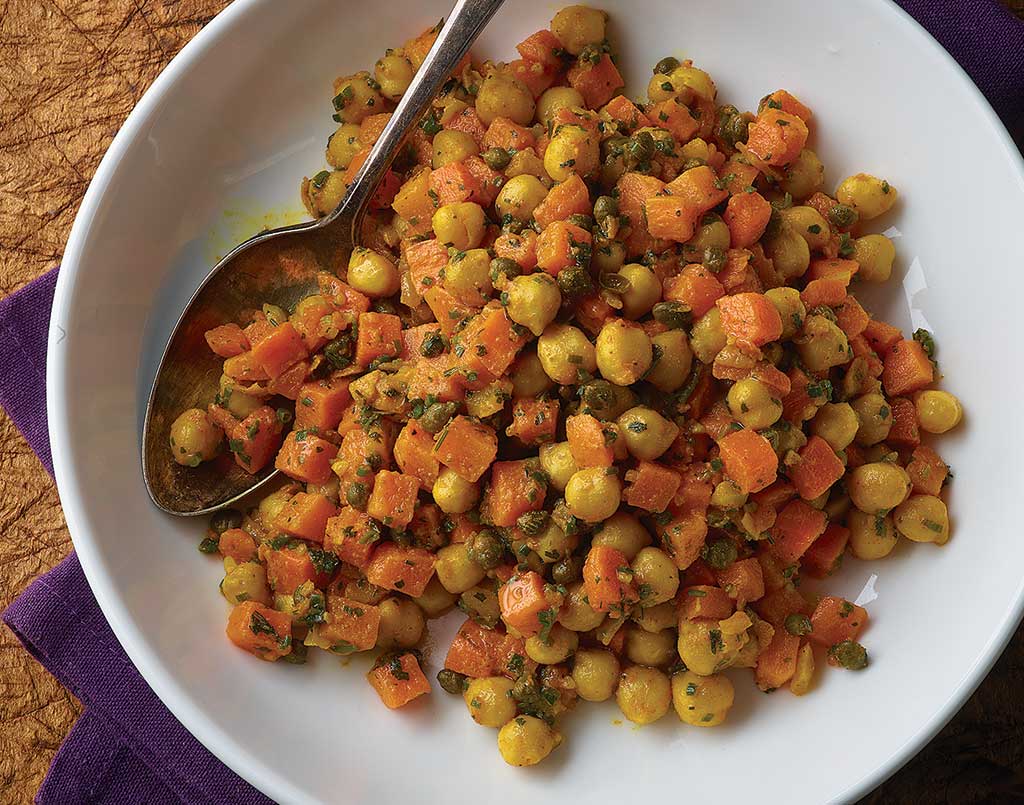 Carrots, chickpeas and capers blended with fresh herbs, North African earthy spices and lemon.
Coconut Rice & Lentils
Long grain white basmati rice studded with lentils, jalapenos and mangoes, dressed with coconut milk and fresh lime juice.
Green Curry Lentils And Quinoa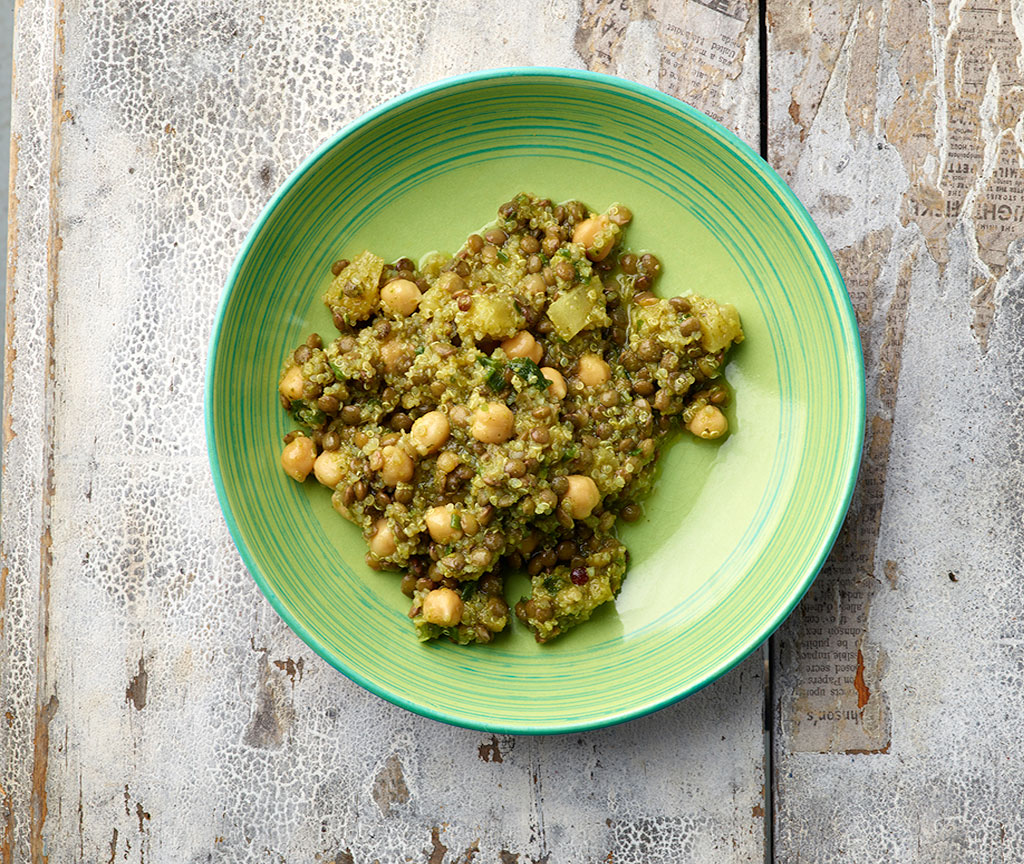 Quinoa, lentils and chickpeas mixed with pineapple and kaffir lime in a Thai-style green curry puree.
Korean BBQ Green Beans
Fresh green beans tossed in a sweet and spicy Korean BBQ sauce creating a complex and fermented flavor. Made with authentic Gochujang, one of the most beloved spice blends in Korea.
Smoky Butter Beans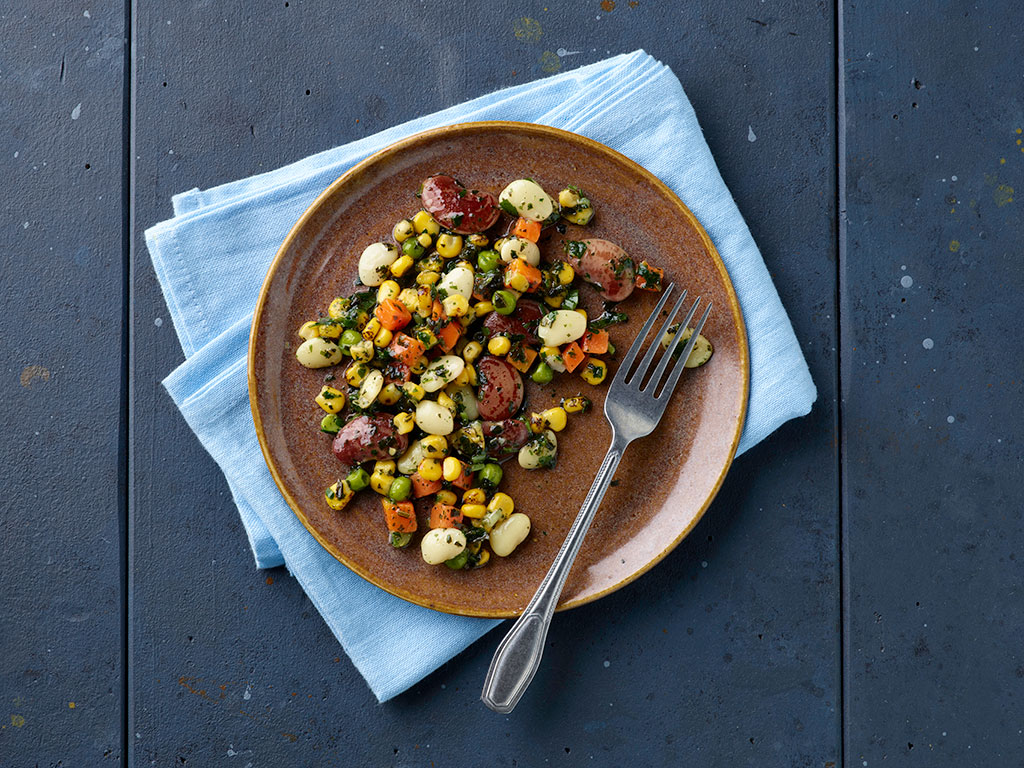 Heirloom baby butter beans and Christmas lima beans mixed with vegetables and fresh herbs in a smoky vinaigrette.
Southwestern Black Eyed Peas
Black eyed peas mixed with roasted corn, bell peppers, onions and celery in a southwestern style dressing.