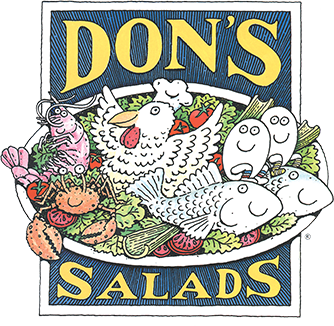 When my father, Donald Skloff, started Don's Salads in 1970, he vowed never to sell a food product he wouldn't eat himself.
Nearly fifty years later, we remain as dedicated to that standard of quality. Our salads, gourmet cream cheese spreads, dips, entrees and desserts are prepared fresh every day, using only the finest ingredients available. We ship 90 percent of them within 24 hours to preserve their freshness for you.
I'm proud to maintain my father's legacy. We will continue to introduce new products worthy of his name; to improve the outstanding quality of our existing products; and to provide you with the best value without ever compromising that quality. After all, it's that combination of quality, value and service that has generated so much repeat business and made Don's Salads the top selling brand on the east coast.
Please take this opportunity to read about our entire line of ready-to-serve foods. Even if you're already familiar with Don's Prepared Foods, we're always developing new innovative products to offer your customers. Once you've tried them, we're sure you'll agree that we Do Delicious Differently.