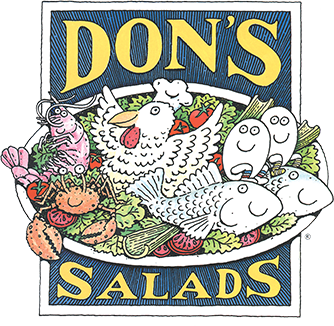 Cranberry Grain Salad
This salad combines barley, hard wheat, couscous with red & green peppers in a bright vinaigrette accented with whole cranberries and infused with sesame oil.
Edamame Corn Salad with Sundried Tomatoes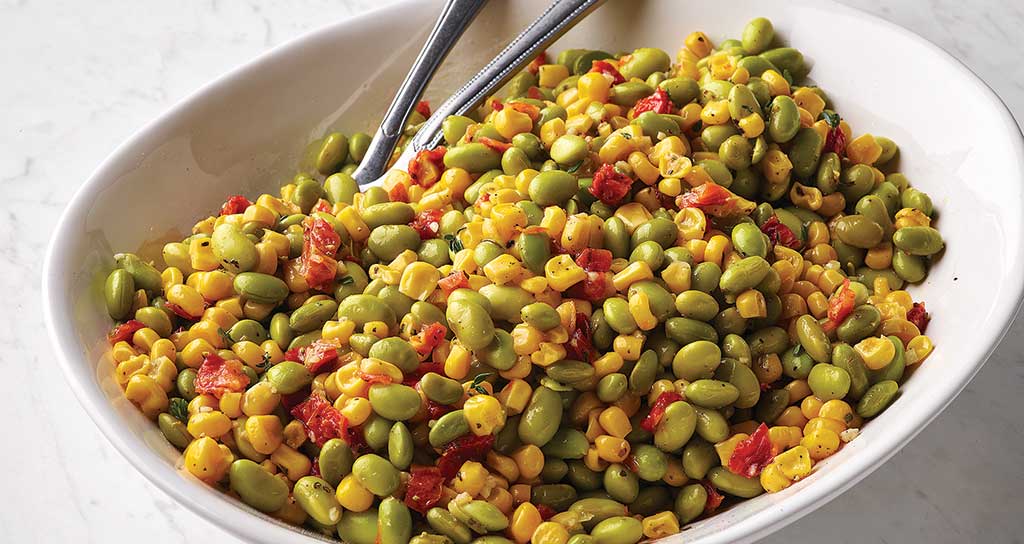 Vibrant and colorful Edamame Corn salad with Sundried Tomato in a refreshingly light vinaigrette.
Island Grain with Beans Salad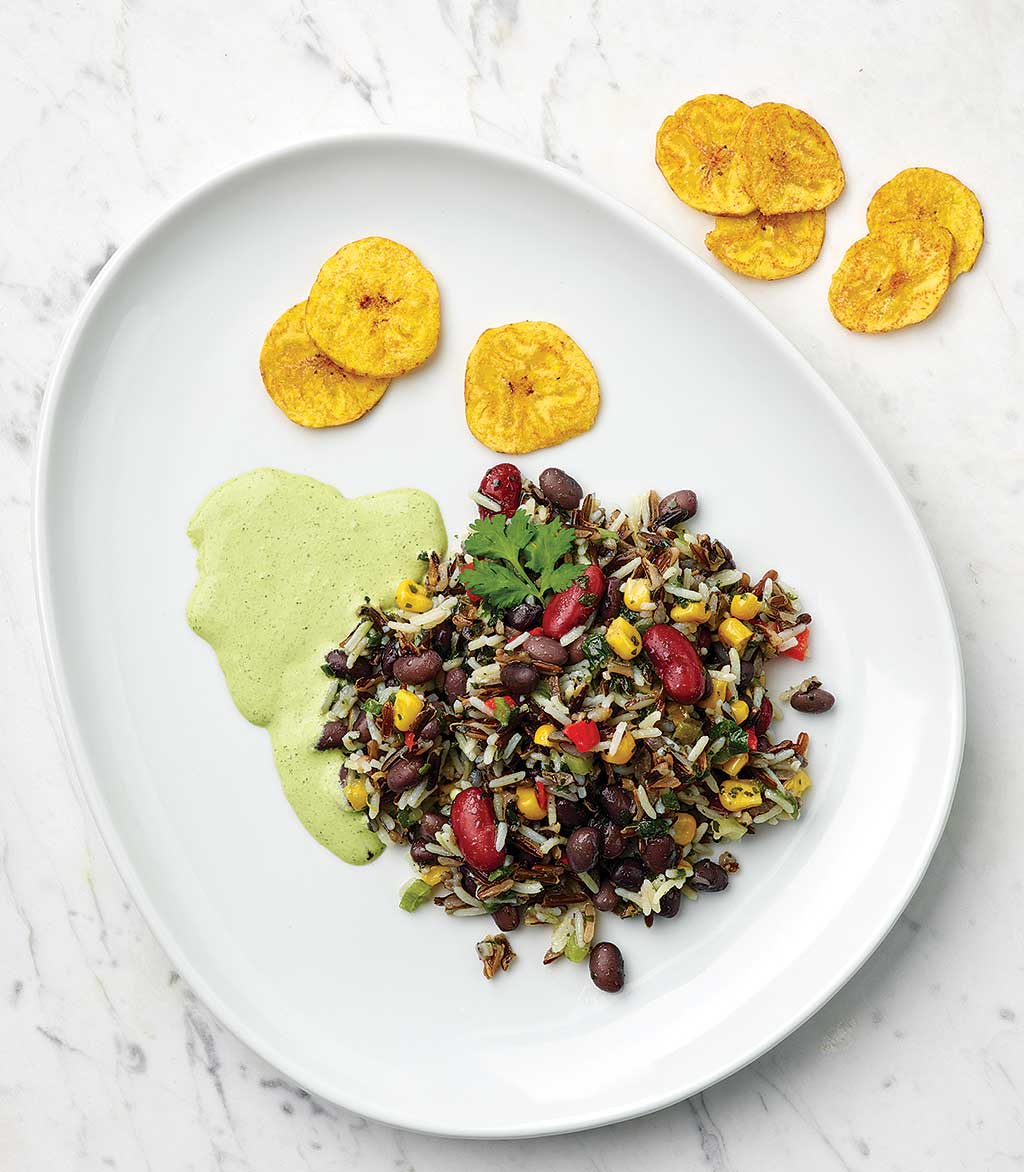 Caribbean style salad with wild rice, black beans, kidney beans, red peppers, jalapenos and corn, all bathed in a flavorful cilantro vinaigrette with a splash of lime juice.
Mango Lime Quinoa Salad
A blend of quinoa and black beans with diced mango and pumpkin seeds in a cilantro lime vinaigrette.
Mediterranean Quinoa
Mixed blend of Quinoa with kalamata and black olives and mozzarella cheese in an herbed Italian vinaigrette.
Roasted Corn Salad
A vibrant Medley of Roasted Corn, Black Beans , Onions, Red & Green Peppers, bathed in a spicy chipotle vinaigrette.
Seven Grain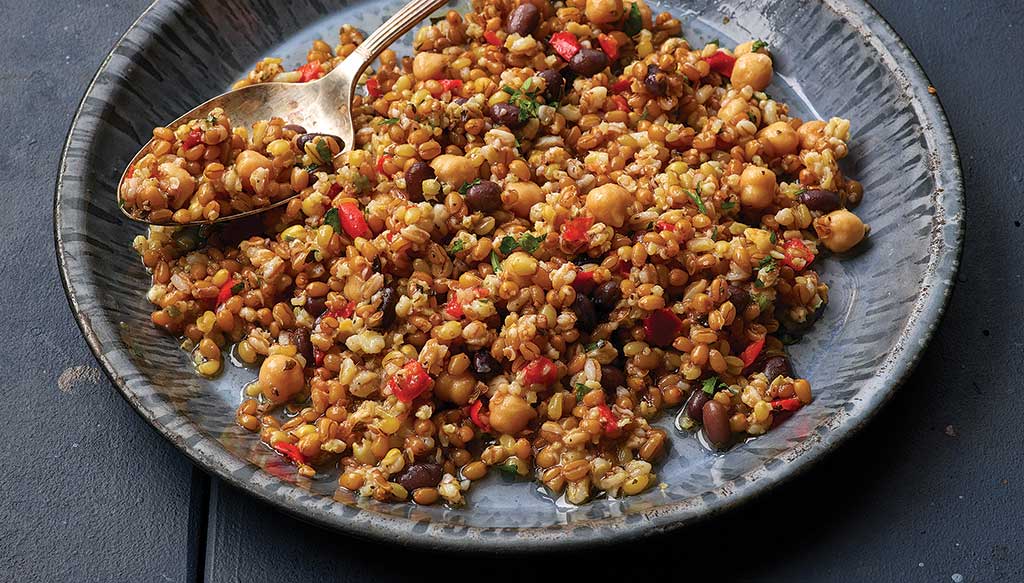 A healthful blend of grains: soft white wheat berries sourced from the USA, green lentils sourced from Canada, pearl barley, adzuki beans, whole grain couscous, black beans, mung beans and vibrant red peppers in a refreshing lemon dressing.
Spicy Black Bean with Corn Salad
A colorful combination of black beans, chickpeas, yellow corn kernels, diced red pepper and jalapeno peppers in a spicy cilantro vinaigrette.
Tabouli Salad
This salad is a refreshing medley of bulgur wheat, barley, red winter wheat, tomatoes and green onions marinated in lemon mint vinaigrette.
Wheatberry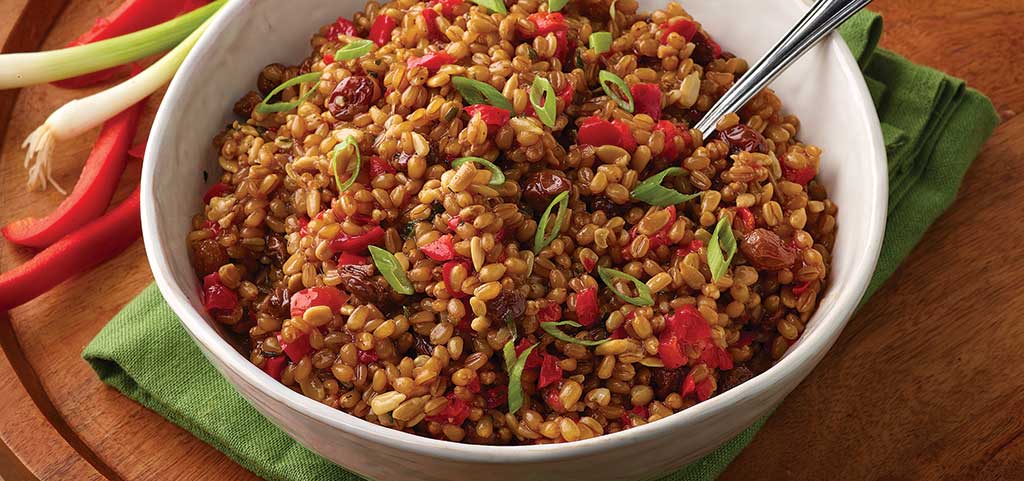 A combination of wheatberries, sunflower seeds, red peppers, black raisins and herbs tossed in a sweet citrus dressing.