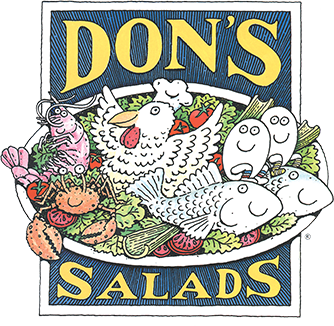 Cranberry Grain Salad
This salad combines barley, hard wheat, couscous with red & green peppers in a bright vinaigrette accented with whole cranberries and infused with sesame oil.
Cranberry Quinoa with Pumpkin Seeds
Cooked quinoa in a sweet sesame dressing with cranberries, golden raisins and pumpkin seeds.
Edamame Corn Salad with Sundried Tomatoes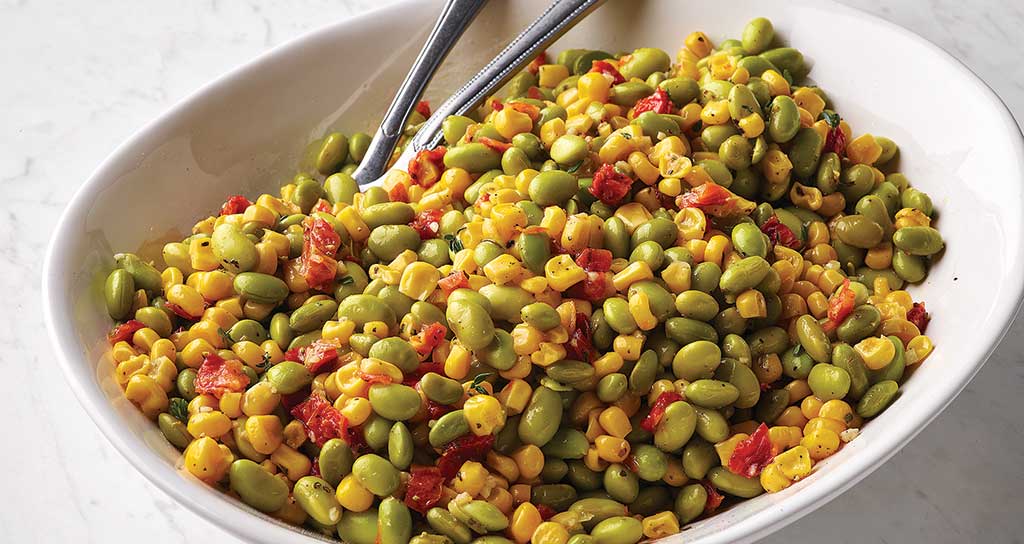 Vibrant and colorful Edamame Corn salad with Sundried Tomato in a refreshingly light vinaigrette.
Festive Wild Rice & Barley Salad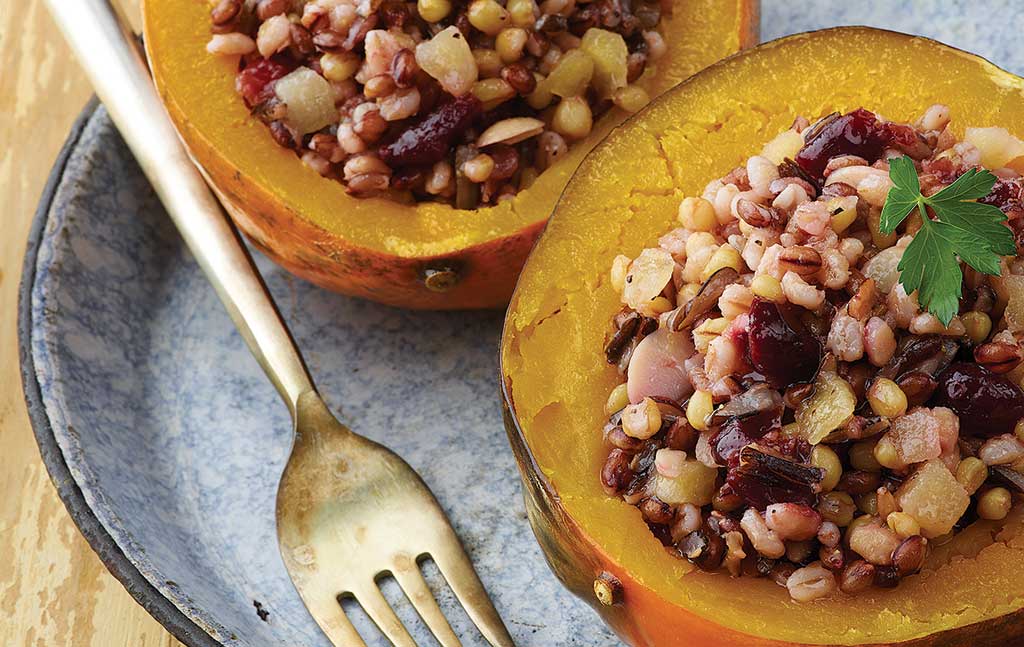 A blend of black and white barley, wild rice and wheatberries with cranberries, almonds and apples in a sweet and tangy white wine vinegar dressing.
Fruit & Nut Quinoa Medley
A salad containing Quinoa, raisins, diced red peppers, pumpkin seeds, cranberries, blueberries with festive herb flavor tossed with extra virgin olive oil vinaigrette.
Island Grain with Beans Salad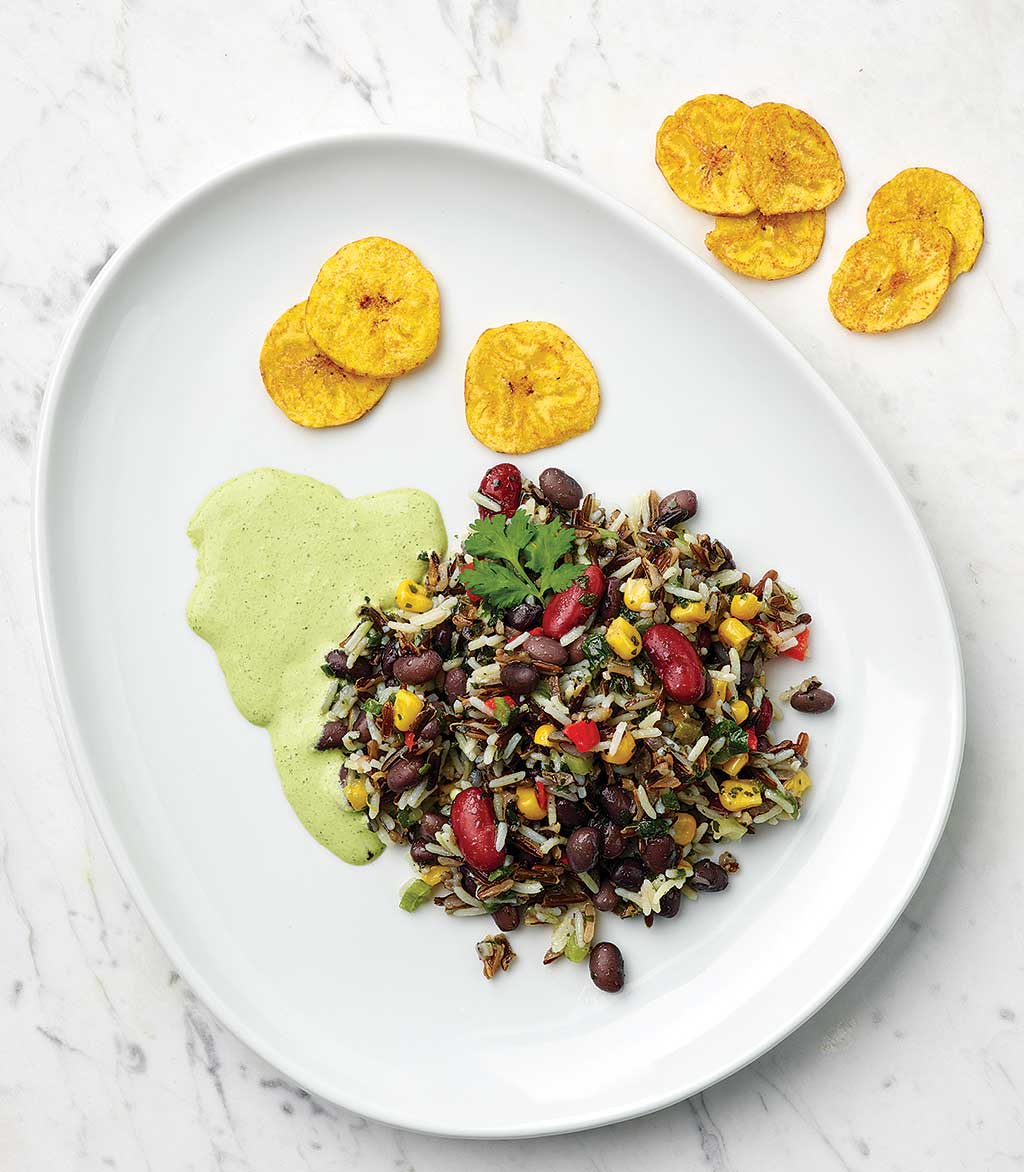 Caribbean style salad with wild rice, black beans, kidney beans, red peppers, jalapenos and corn, all bathed in a flavorful cilantro vinaigrette with a splash of lime juice.
Mango Lime Quinoa Salad
A blend of quinoa and adzuki beans with diced mango and pumpkin seeds in a cilantro lime vinaigrette.
Mediterranean Quinoa
Mixed blend of Quinoa with kalamata and black olives and mozzarella cheese in an herbed Italian vinaigrette.
Red & Green Lentil Salad
Mixed blend of red and green lentils with cranberries, almonds and black olives in a zesty herbed lemon vinaigrette.
Roasted Corn Salad
A vibrant Medley of Roasted Corn, Black Beans , Onions, Red & Green Peppers, bathed in a spicy chipotle vinaigrette.
Seven Grain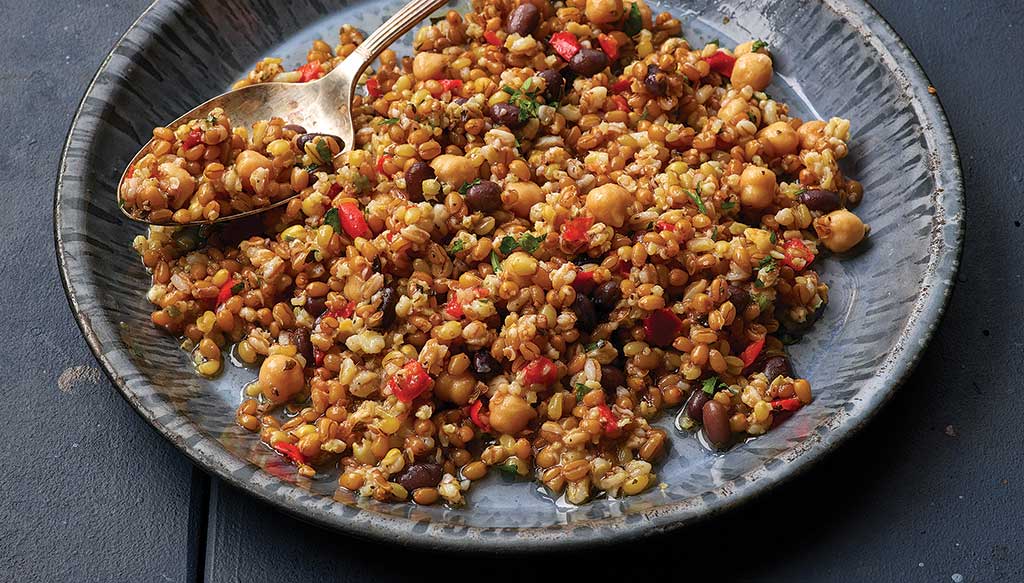 A healthful blend of grains: soft white wheat berries sourced from the USA, green lentils sourced from Canada, pearl barley, adzuki beans, whole grain couscous, black beans, mung beans and vibrant red peppers in a refreshing lemon dressing.
Spicy Black Bean with Corn Salad
A colorful combination of black beans, chickpeas, yellow corn kernels, diced red pepper and jalapeno peppers in a spicy cilantro vinaigrette.
Tabouli Salad
This salad is a refreshing medley of bulgur wheat, barley, red winter wheat, tomatoes and green onions marinated in lemon mint vinaigrette.
Wheatberry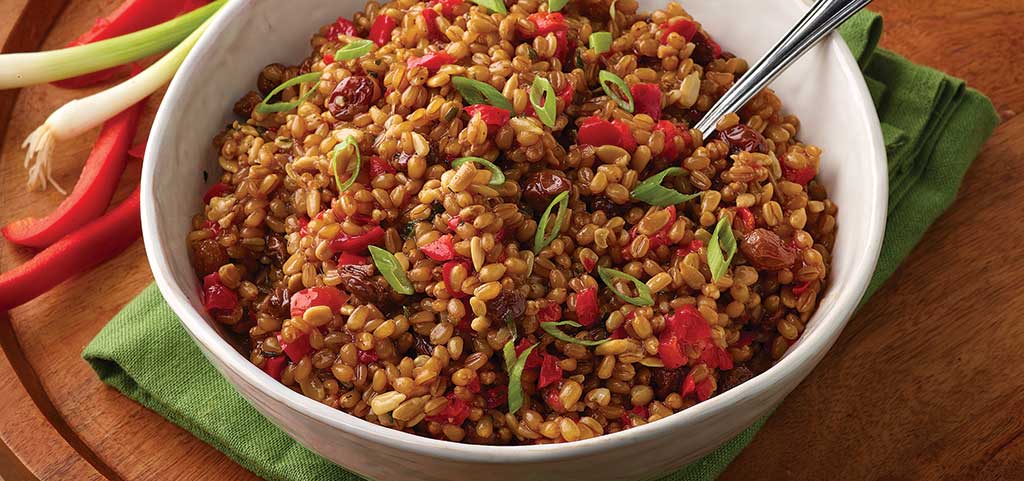 A combination of wheatberries, sunflower seeds, red peppers, black raisins and herbs tossed in a sweet citrus dressing.