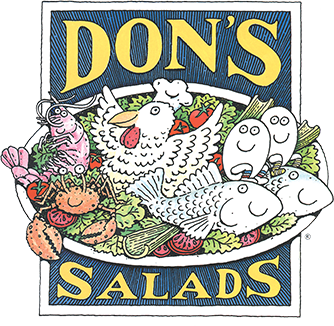 Asian Noodle
A tangy oriental lo mein! Combines a medley of Chinese vegetables, and linguini pasta in a fancy teriyaki sauce.
Cheese Tortellini Pesto Pasta Salad
Cheese Tortellini pasta in a creamy pesto dressing.
Cheese Tortellini Salad
Cheese stuffed tri-color tortellini combined with red & green pepper strips, carrots, olives & red onions.
Deluxe Orzo Salad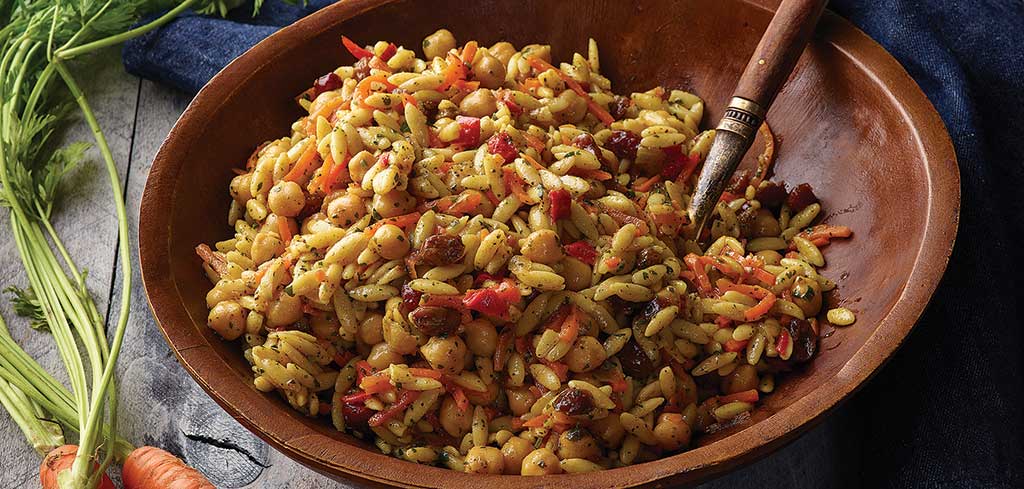 A wonderful combination of Orzo, Chickpeas, Cranberries, Raisins, Carrots & Diced Red Pepper creates this healthy & tasty salad.
Fiesta Pasta
This bright festive salad contains Gemelli Pasta, Whole Grape Tomatoes, Broccoli Florets, Whole Black Olives, Carrots, Red & Yellow Peppers.
Grilled White Meat Chicken with Tortellini & Sun Dried Tomatoes
Roasted veggies, flame-grilled chicken and tortellini's enhanced with an Italian herb vinaigrette. Great as a pasta bake!
Orange Ginger Couscous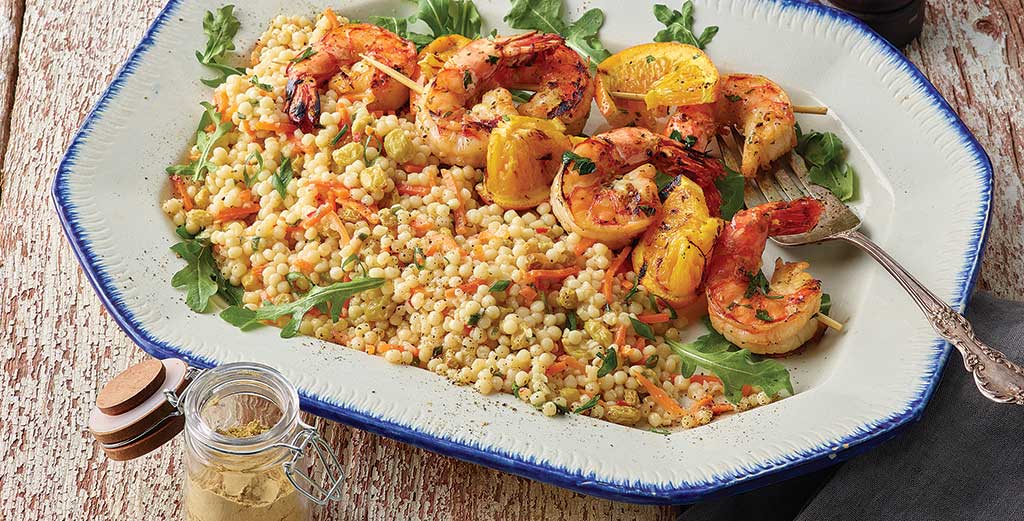 This flavorful fusion of couscous, golden raisins, shredded carrots and herbs in a sweet orange-ginger dressing is a taste sensation.
Pasta Parmesan
Tri-colored shell pasta in a creamy parmesan dressing with carrots, red peppers and sliced black olives.
Penne Pasta w Provolone & Sun Dried Tomatoes
Penne Pasta with Provolone Cheese and Sundried Tomatoes.
Santa Fe Pasta
Radiatore Pasta combined with Roasted Corn, Bacon Bits, Black Beans, Kidney Beans, Carrots and Red Peppers all accented with a wonderful Smokey Flavor.
Spinach Penne Pesto Salad
Penne Rigati Pasta co mbined with Spinach and Cheese in a flavorful Pesto Dressing.
Vegetable Pasta
Tri-colored rotini pasta and bite-sized chunks of vegetables, including baby corn, carrots, broccoli, cauliflower, zucchini, green beans, kidney beans & black olives, in a traditional Italian dressing.