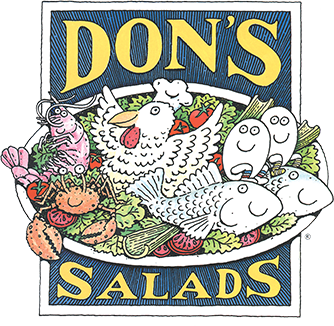 Albacore Tuna Salad
Chunk-white Albacore Tuna mixed in a mayonnaise base.
American Tuna Salad
Tuna, Celery & mayonnaise just like mom used to make.
Chopped Herring
Our unique mixture of imported herring and hard-boiled eggs in a blend of applesauce, onions, green peppers, oil, vinegar and spices.
Classic Shrimp Salad
Plump, tender shrimp lightly dressed in mayonnaise and blended with celery and spices.
Deep Sea Delight
Succulent chunks of imitation crabmeat tossed with mixture of mayonnaise, celery, garlic and spices.
Deluxe Seafood Salad
A luscious medley of imitation crabmeat and shrimp tossed in a light sauce of real mayonnaise, celery and seasonings.
Deluxe Shrimp Salad
Plump, tender shrimp in a blend of real mayonnaise, celery and real spices.
Eastern Shore Seafood
Real Shrimp, real clams, real crabmeat, imitation scallops and lobster blended with real mayonnaise and crab seasonings.
Lemon Seafood Salad
A blend of imitation crab and shrimp with red peppers, scallions and herbs in a sweet and tangy lemon dressing.
Premium Shrimp Feast
Plump, tender, large shrimp, celery, spices and real mayonnaise.
Seafood Medley
Loaded with shellfish from the deep. Combines giant-sized shrimp, succulent clams, crabmeat, imitation scallops and lobster bits in a creamy mayonnaise base tossed with select herbs and spices.
Seafood Pasta Salad
A luscious combination of imitation crabmeat, pasta shells, real mayonnaise, celery, shrimp and seasonings.
Tuna Salad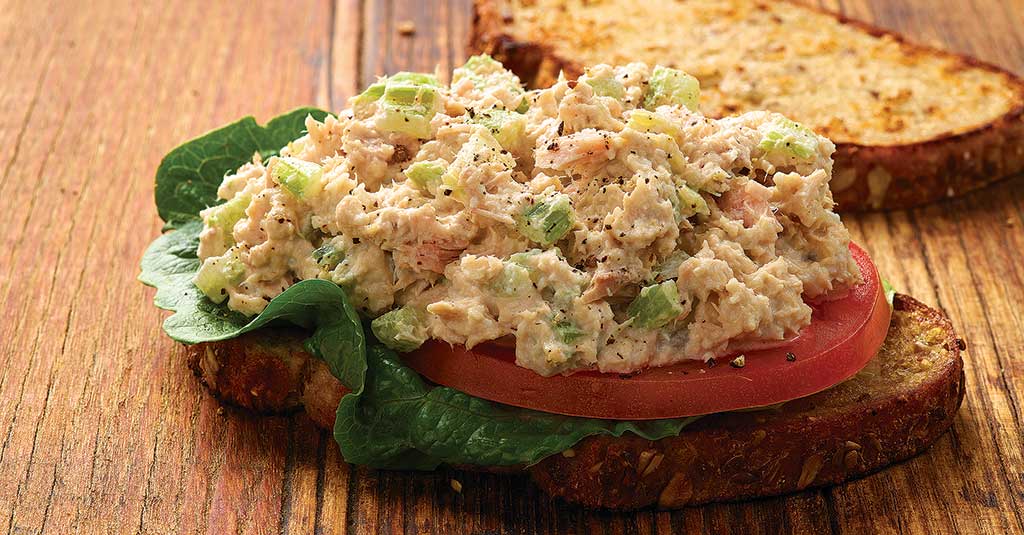 Lots of tasty chunk-light tuna in a blend of celery, real mayonnaise and seasonings.