Specialty Made-to-Order Items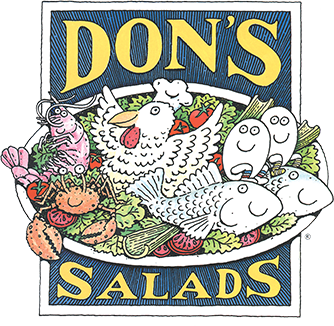 Adobo Rice and Beans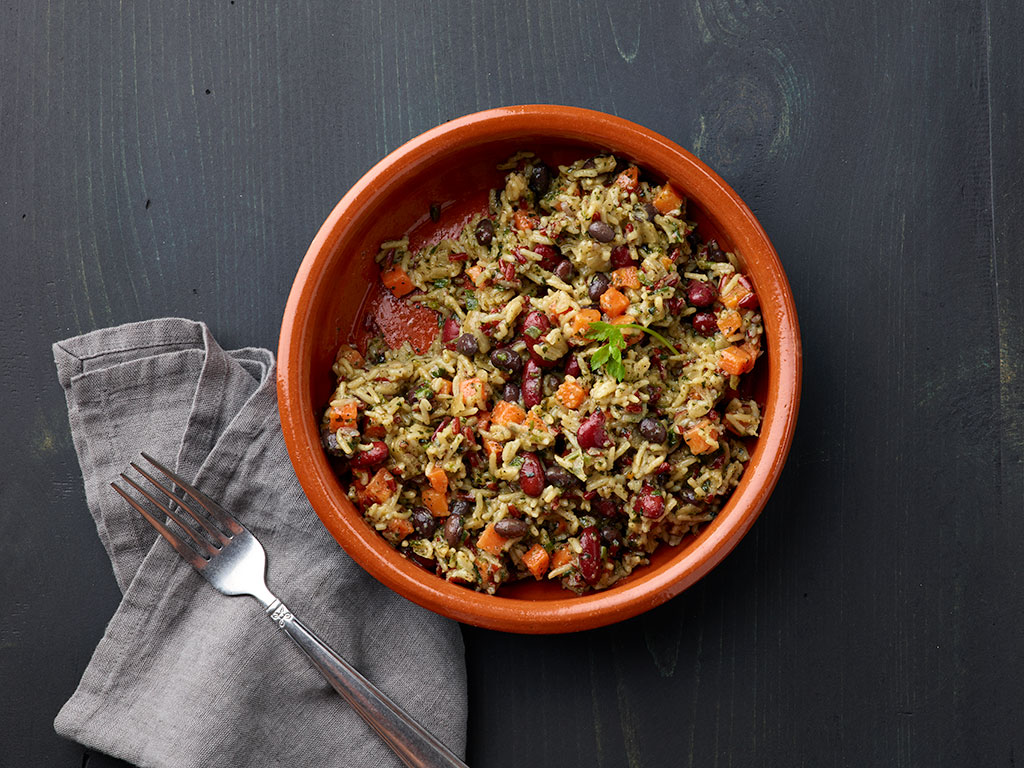 Basmati rice, red rice, kidney beans and black beans mixed with a Filipino style Adobo sauce with vegetables.
Artichoke Romesco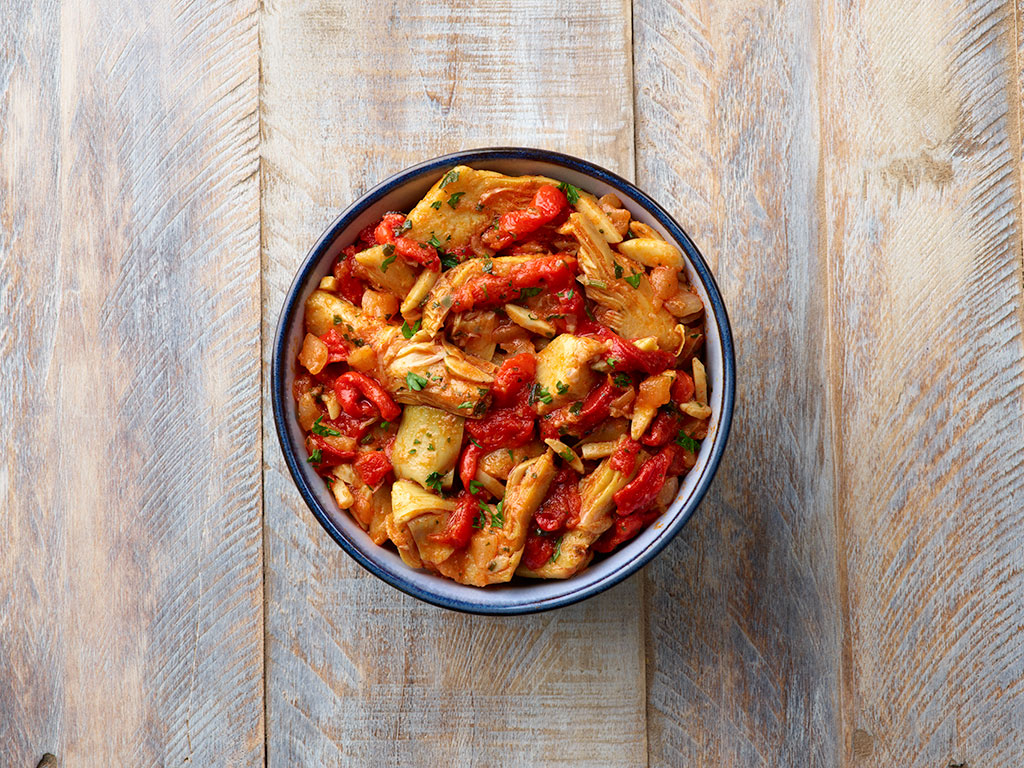 Artichokes in a classic Spanish style Romesco sauce with roasted peppers, tomatoes, garlic and almonds.
Beets with Tahini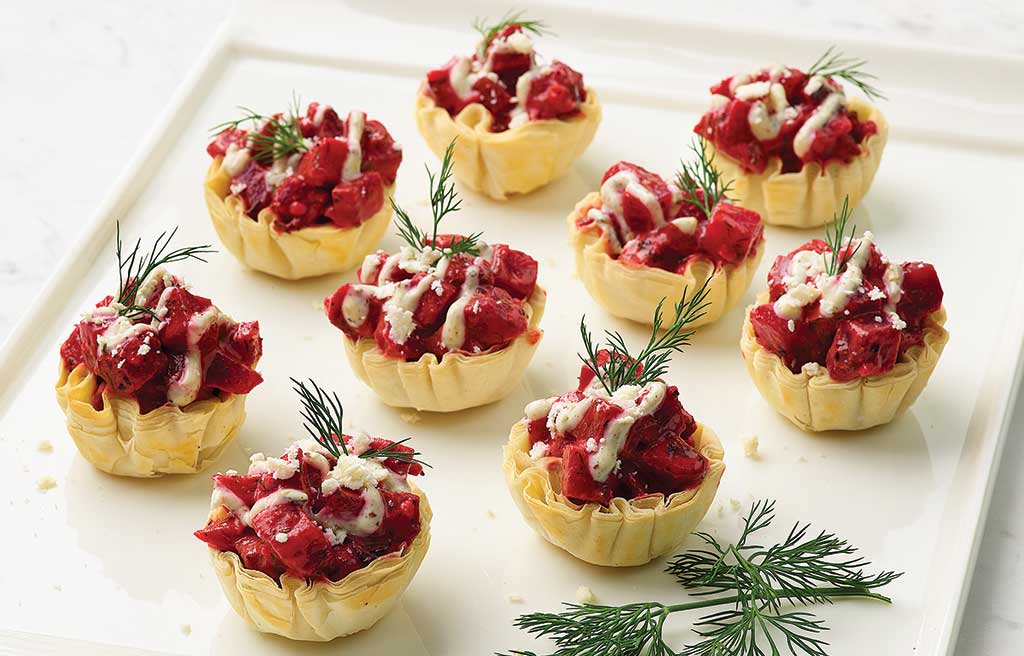 Sweet, earthy, red beets, mixed with tahini, fresh lemon, garlic, chopped dill, mint and cumin.
Coconut Rice & Lentils
Long grain white basmati rice studded with lentils, jalapenos and mangoes, dressed with coconut milk and fresh lime juice.
Fruit & Nut Quinoa Medley
A salad containing Quinoa, raisins, diced red peppers, pumpkin seeds, cranberries, blueberries with festive herb flavor tossed with extra virgin olive oil vinaigrette.
Green Curry Lentils And Quinoa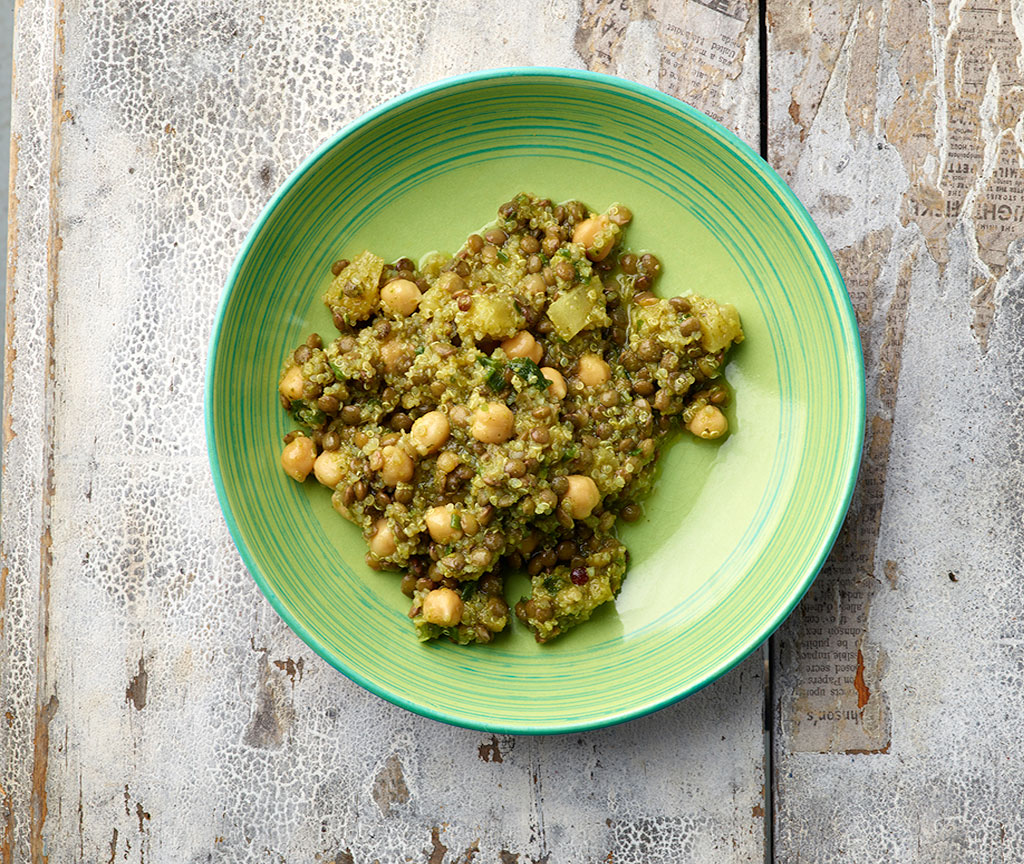 Quinoa, lentils and chickpeas mixed with pineapple and kaffir lime in a Thai-style green curry puree.
Honey Sriracha Chicken Bowl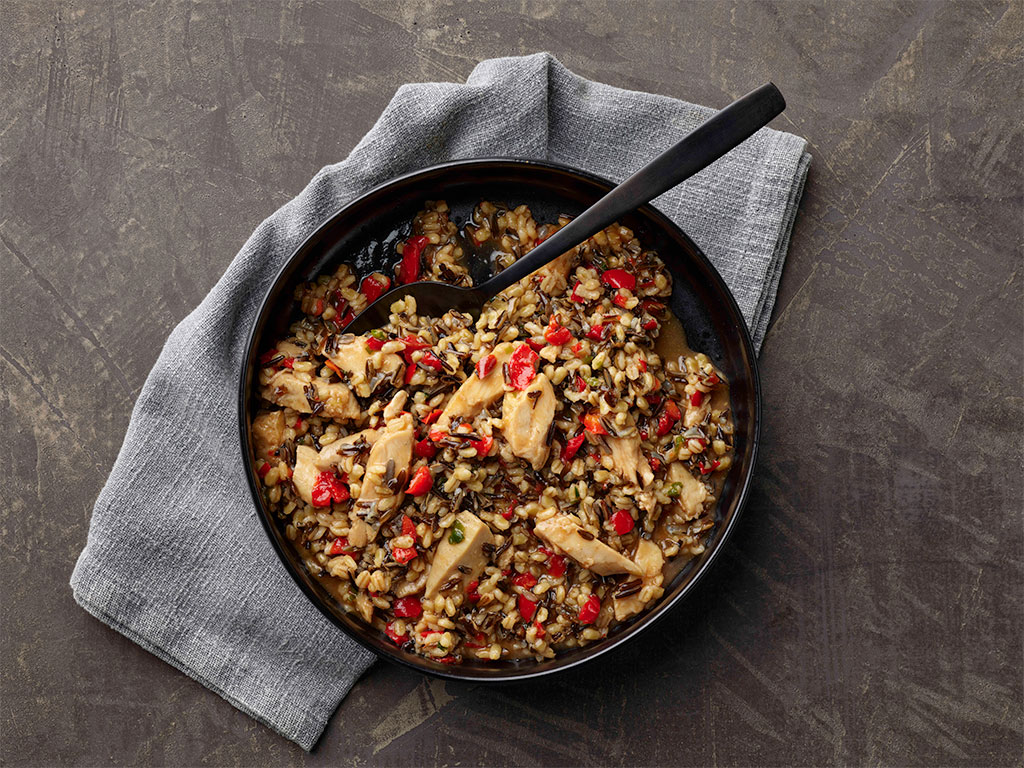 Grilled white meat chicken breast mixed with red bell peppers and wild rice and tossed with a honey sriracha sauce.